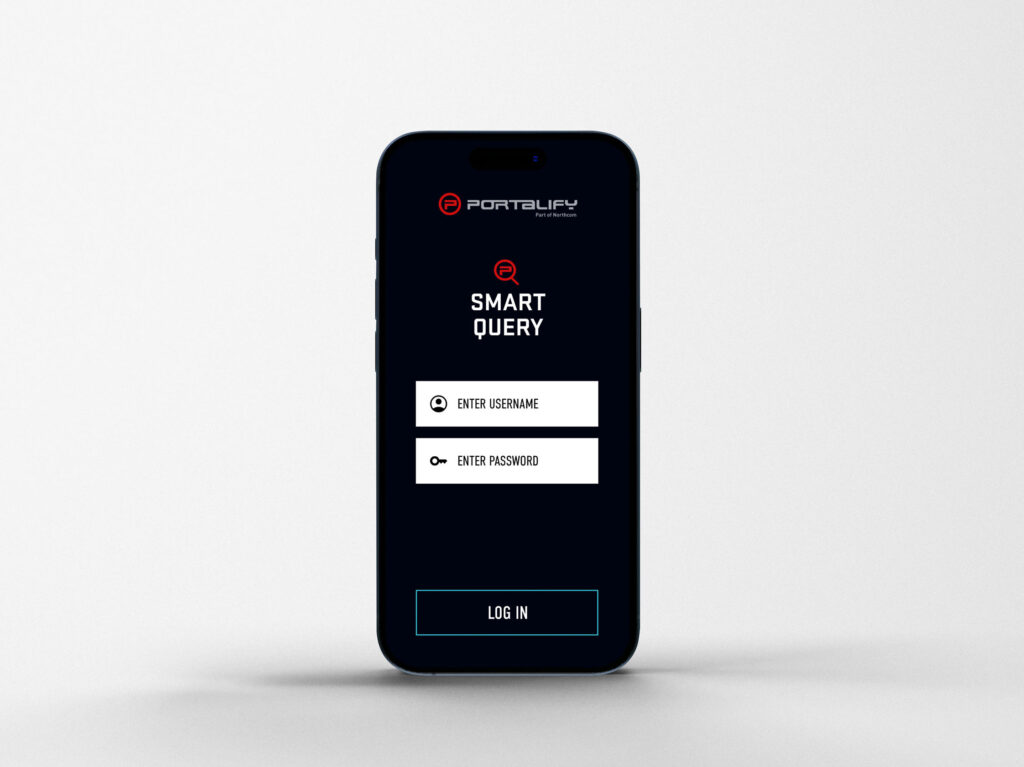 A flexible customisable solution for database access from your smartphone into your operational databases.
You can access information from your IT systems or input reports from the field, and fulfil many other operational needs.
Portalify Query back-end integration can provide the same database search and reporting capability also to TETRA radios, with a single back-end integration.
Portalify Query has been proven in large-scale public safety production for 20 years in demanding situations.
Query Integration Solution
Proven TETRA, broadband and IT integration solution.
Single Query installation can serve multiple integrations
Cost-effective for each app and integration
Single system to maintain and monitor
Connectivity to TETRA, IT networks and broadband mobile networks
TETRA network connectivity can adapt to complex nationwide networks
Proven in large nationwide police and public safety deployments
Team capable of delivering and supporting this kind of solutions
Large Public Safety IT environments
Complex IT and networking environments.
Many IT systems of various ages
Often some old legacy systems
Multiple IT networks
Strict security and firewall rules
Deep inspection firewalls
Content-aware integration bus solutions
Controlled or no internet connectivity
TETRA, Mobile broadband, fixed networks interconnected
Following government IT and communications security rules
Managed environment following standard practises
Delivery project together with IT and user.
We can help deliver Query with IT integration, e.g.
Provide message and connectivity diagrams with firewall needs (data flows, firewall rules)
Flexibility to configure applications for different complex IT environments
Compatibility with monitoring (e.g. SNMP) and server management solutions
Can support separate management network
Compatible with virtual and physical servers
Redundancy and cluster design to fit your IT environment
Possible to operate with multiple geographically separate locations
Runs on enterprise-grade OS (RedHat Enterprise Linux, Windows Server)
Support and updates work together with your NOC to deliver your SLAs
Option for 24/7 support
Can work fully on internal secure network, no requirement to connect to internet
Multiple deliveries on nationwide scale in production
Finland since 2003 for police and other organisations
Belgium ASTRID operator and Police nationwide, TETRA and broadband integrations
Proven solutions that work with today's complex IT and network environments
Query IT Integration Project
Work together with Sepura, IT and apps user.
Sepura Helsinki (Portalify) experienced complex project delivery and support team can:
Work with user IT department on IT and networking topics
Work with back-end system technical staff on integration
Work with user on end user application topics and tuning
Can have specific named people who work on specific project(s)
Has experience of deliveries into complex government and public safety IT environments and TETRA networks
Phases
Configuration
Testing
Test deployment (staging)
Production deployment
Support
First line at customer (typically)
Second line at Sepura/Portalify
24/7 support option possible