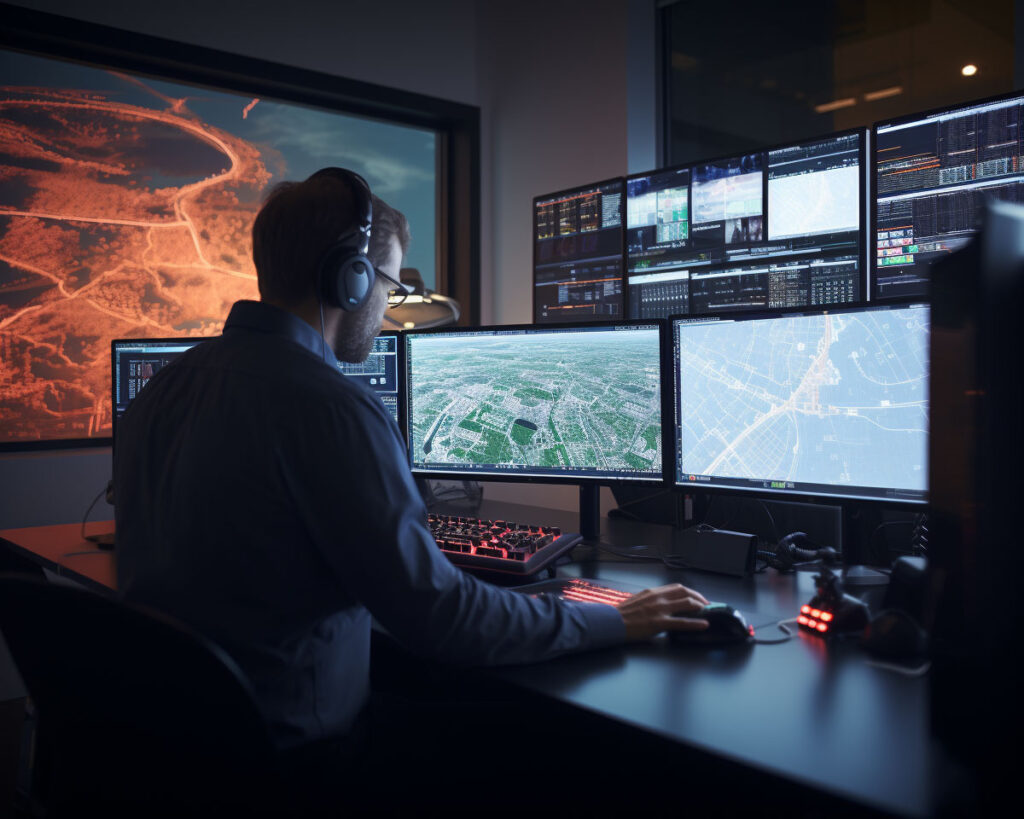 Outdoor and indoor location tracking for TETRA radios and broadband smartphones with map display.
SmartView provides location field force users wherever they are working, and to share the locations of the field force to users in the control room and IT environment.
SmartView is a centralized service, which collects and distributes location data from users (APL) and vehicles (AVL), i.e. a resource location system, gathering data from any type of device, be it vehicle or person based (ARLS).
SmartView provides browser-based location visualisation clients to give you a flexible multi- user solution. Accessed locally on the server computer, via PC in the control room, or out in the field with a mobile device such as a notebook or tablet, it allows you to track resources, regardless of the technology used, or where you operate.
SCALABLE FROM SMALL TO NATIONWIDE NETWORKS
SmartView can be scaled from small to large (nationwide) systems both in size/performance and cost with the licensing scheme based upon the number of users accessing the system. SmartView is deployed supporting nationwide mission critical networks and smaller scale users.
OPTIMISED FOR EFFICIENT OPERATION WITH LOW BANDWIDTH NETWORKS
Users who communicate with the field force over a narrow-band carrier such as TETRA benefit from SmartView, since the server optimizes band-width usage by arbitrating between users' location data requests and the location commands sent over the narrow-band carrier.
By using the latest data available from GPS and/or beacon signals, SmartView reports the radio user's last know location on a map in near real time. Indoor location tracking is available when using Sepura SC2 series TETRA radios.
SmartView will allow location monitoring of:
Staff working outdoors / where GPS Signal is available (Using GPS Signal Only)
Staff working Indoors / or where GPS signal is not available (Using Bluetooth Beacons Only)
Staff who work both Indoors and outdoors (Uses combination of GPS and Bluetooth Beacon Signals)
The map will show the location of 'Active' radios (i.e. those that are powered on and connected to the System).
A typical SmartView map view in a web browser
The map will also allow the operator to set / see the following attributes of Active radios
Device ID (i.e. ISSI)
User ID / Name (e.g. Name of the team member using the radio)
Mobile / Vehicle Device VS Personal / Handheld Device
Free text Field (for defining other attributes e.g. skill sets or unit information)
The map will show all active radio users in their current location.
It is possible to Zoom in to see fewer (users in a more precise location) or zoom out to view more users over a larger area.
The Mapping function also has a search function allowing the user to:
Find someone by name – what is their location, status and attributes? (see example below searching for John Adams)
Find someone by Device ID (e.g. ISSI) – what is their location, status and attributes?
Find people with specific information (including free text field)
When the search function is used, the map will adjust to show the location of all people identified by the search results, the details will also be shown in the side panel.
Indoor Location building plan view, showing search by user name
Building plans can be imported to allow users to be located and seen in specific areas or rooms of the building and on different levels.
Importing building plan for indoor location
It is also possible to find or identify all the team members, their attributes and Status within a specific location by defining a map search area such as:
Monitored building
Floor of a Monitored Building
Defined area or rooms of a building
Defined Geographical area (which could include monitored buildings)
It is possible to create pre-set areas as well as use a 'freestyle' zoom function System is flexible to meet changes in radio fleet size and requirements.
Easily register and track more radio users
Track smartphones as well as Tetra Radios
Uses a web-based UI which allows Mapping UI to be accessed via a web-browser. You can login across a range of devices including laptops and tablets (requires connection to your organisations IP Network)
MESSAGING AND SITUATIONAL AWARENESS FEATURES
There are more features to help SmartView support your situational awareness and communications:
TETRA status message reporting and display
Alerts with sounds based on TETRA status messages from radios
Historical location information for selected terminals over selected period of time
Messaging with text messages from and to radios
Broadband terminal location tracking for both GPS outdoors and indoors
SmartView can connect to the TETRA network with either a PEI modem TETRA radio or a direct connection to the TETRA network SDS interface.

A modem connection provides a flexible and cost-effective approach for small deployments (up to 100 radios) as there is no need to establish fixed network connection to TETRA network infrastructure. This means Locate can be installed anywhere where there is TETRA coverage e.g. into a vehicle and can utilise both Trunked Mode (TMO) and Direct Mode (DMO) Communications.

For larger deployments Portalify can provide direct connectivity to the TETRA network through a network vendor specific gateway which are available for all major TETRA network vendors.
MINIMUM SERVER REQUIREMENTS
PC, Windows 10 or Windows Server 2016 or later, 8GB memory, 256GB SSD disk.